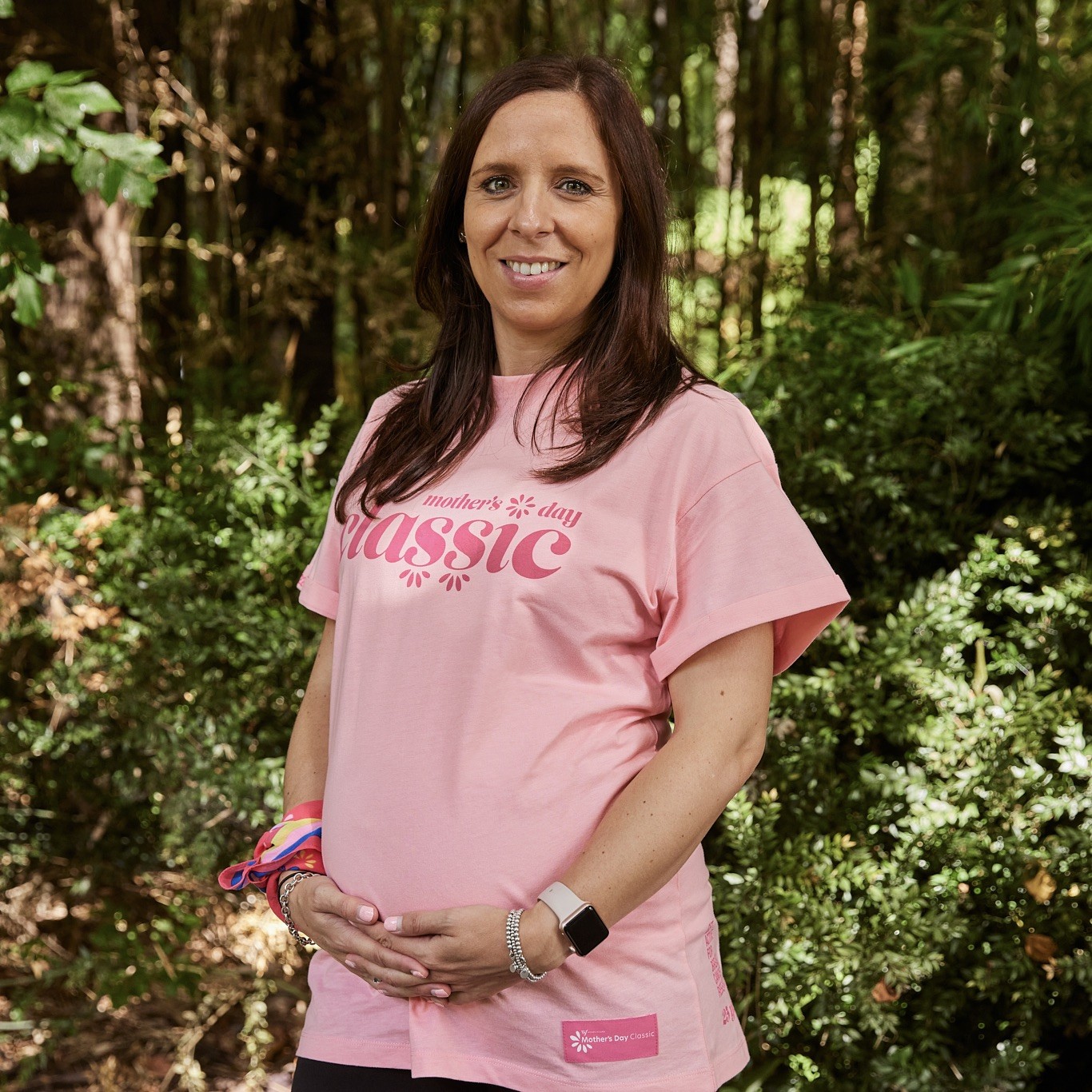 In 1994, Alana Pirrone was just eight years old she lost her mother to breast cancer. Four years later, she started a family tradition that would span over two decades and three generations.
Since the Mother's Day Classic's inception in 1998, Alana has been in attendance every year, making it an incredible 25-year tradition (and counting)! She runs in honour of her mum Patricia, and since 2015 has added her late boss Elizabeth Waters to her thoughts on Mother's Day.
"Both women were amazing, wonderful, kind people who are missed every day. This day is made even more special to me now that I am a mother myself. My son Blake will attend his eighth event this year and my daughter Olivia will attend her first! With my dad and partner Mark, it will mark three generations of our family participating in the event."
Alana's first Mother's Day Classic was spent with her mother's cousins. They had heard about the event and encouraged her and her sister to attend.
That first year and every year since has helped her get through a day that had always reminded her of what she'd lost, and what everyone else still had.
"Mother's Day has always been a tough day for me. I think what makes it especially hard is the lead up to Mother's Day when you are bombarded with ads on television about how special mum is and "don't forget to spoil her this Mother's Day". Being able to do the Mother's Day Classic has given me a sense of purpose on a day that I would rather forget. I felt like I had done something to honour my Mum on this particular day. I knew I had to keep going back."
For Alana, the Mother's Day Classic has now become a family tradition that she strives to continue with her son and baby daughter (who she welcomed in 2022, one week after last year's MDC!) to remember her wonderful mother and help change the future for other women diagnosed with breast cancer and their families.
She adds, "The day is even more special now that my my children join us. This will be Blake's eighth MDC, and Olivia's first, and I want them to grow up and know that we do this every year for their Nonna Patricia. Mother's Day will never be breakfast in bed for us; it will be up at 6 am ready to run 8km."
Since 2000, she's also been joined on the day by her father, who she describes as her rock: "My Dad is the most supportive lovely man you could ever meet and together we keep my mum's memory alive. Dad and I would take turns pushing Blake in the pram along the run!"
For Alana, running at the Mother's Day Classic is the only way she could ever imagine spending Mother's Day. It's a day she can honour and celebrate the memory of her mother while raising much-needed funds for breast cancer research; the entire time surrounded by women and families who have been impacted by breast cancer.
"It's almost therapeutic! Seeing the event get bigger and spread wider around Australia and knowing each year we are raising more money gives me hope that we are getting closer and closer to finding a cure. The event is special. It's now part of our routine every Mother's Day."
The Mother's Day Classic's 2023 merchandise range includes the Alana Cosy Grey Sweater, to honour her as one of our longest-serving Community Ambassadors. Check out the full range in our Shop